Make sure you  are using your Swim Club user name and password.
When you begin the Register process in Community Pass and the below notice shows up it means you have more then one Community Pass account and your NOT using the correct username for your Swim Club account.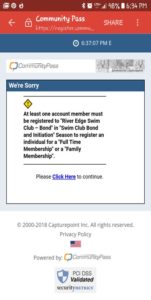 Community Pass Registration process screen shot;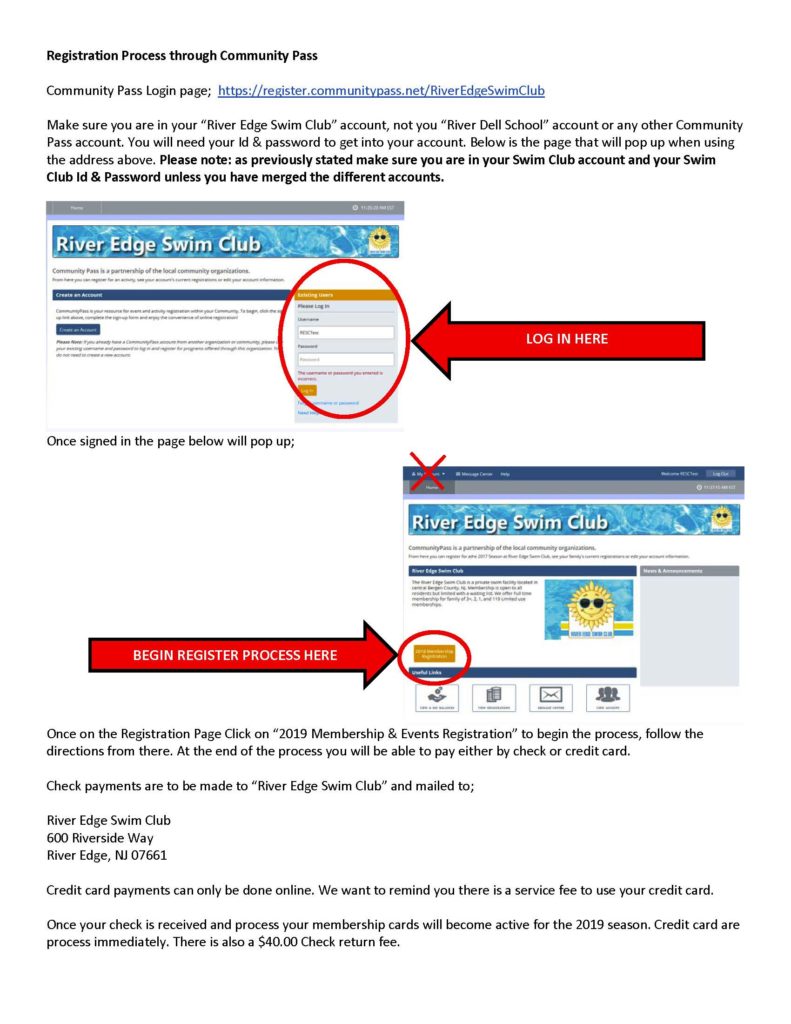 We ONLY accept credit cards as the form of payment at the pool, No Cash.
All Bond & Membership payments must go through Community Pass. You can pay with a check of credit card
Any Refunds made will be less the service charge and refund charge